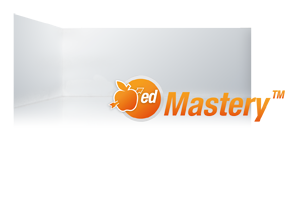 edMastery is intended for districts and schools looking to design their instructional platform and assessment program from the ground up. As such, it is a very flexible and customizable platform for basic assessment and implementation – and can be used for instructional management and a variety of assessment applications.
Do you have needs for accreditation surveys for staff and faculty, workforce certification assessments or college readiness tests?
By using edMastery you will get:
Faster Turnaround
No more test distribution, collection, or paper shuffling. edMastery lets you administer and score the tests entirely over the Internet. Results are available instantly.
Lower Costs
Printing costs… gone! Shipping costs… gone! Scoring costs… gone! edMastery's streamlined logistics eliminate the cost and hassle of paper and pencil testing.
Increased Security
Build a secure wall around the content and results of your assessments. edMastery lets you monitor who's taking the test when, where, and for how long.
Whether you are a 2-year or 4-year junior/technical school, community college, or charter school, you can deliver your assessments faster, more securely, and for lesser money with edMastery.